2016 Recipient
Sir Fazle was born in 1936 in Bangladesh. He was educated at both Dhaka and Glasgow Universities. He was a professional accountant in his thirties, working as a senior corporate executive at Shell Oil when the 1971 Liberation War had a profound effect on him, dramatically changing the direction of his life. He left his job, moved to London and devoted himself to Bangladesh's war of independence. There, he helped initiate a fundraising and awareness campaign called Help Bangladesh.
When the war was over, he returned to the newly independent Bangladesh, finding the economy in ruins. Millions of refugees, who had sought shelter in India during the war, started returning to the country and their relief and rehabilitation called for urgent efforts. It was then that he established BRAC to rehabilitate the returning refugees in a remote area in north-eastern Bangladesh. He directed his policy towards helping the poor develop their capacity to better manage their lives. Thus, BRAC's primary objectives emerged as alleviation of poverty and empowerment of the poor. Under his leadership, in the span of only four decades, BRAC grew to become the largest development organisation in the world in terms of the scale and diversity of its interventions.
BRAC University, founded in 2001, is integral to BRAC's work to create a more just and peaceful world by providing relevant, high-quality education and equipping its students with the knowledge and skills to address contemporary and future challenges. BRAC University is the embodiment of BRAC's fundamental conviction that education and training are forces for positive change.
Sir Fazle has been honoured with numerous national and international awards for his achievements in leading BRAC, including the World Food Prize (2015), Trust Women Hero Award (2014), Spanish Order of Civil Merit (2014), Leo Tolstoy International Gold Medal (2014), CEU Open Society Prize (2013), Inaugural WISE Prize for Education (2011), Entrepreneur for the World Award (2009), David Rockefeller Bridging Leadership Award (2008), Inaugural Clinton Global Citizen Award (2007), Henry R. Kravis Prize in Leadership (2007), Palli Karma Shahayak Foundation (PKSF) Award for lifetime achievement in social development and poverty alleviation (2007), UNDP Mahbub ul Haq Award for Outstanding Contribution to Human Development (2004), Gates Award for Global Health (2004), Gleitsman Foundation International Activist Award (2003), Schwab Foundation's Social Entrepreneurship Award (2003), Olof Palme Prize (2001), InterAction Humanitarian Award (1998) and Ramon Magsaysay Award for Community Leadership (1980).
He is also recognised by Ashoka as one of the 'global greats' and is a founding member of its prestigious Global Academy for Social Entrepreneurship. In 2009, he was appointed Knight Commander of the Most Distinguished Order of St. Michael and St. George (KCMG) by the British Crown in recognition of his services to reducing poverty in Bangladesh and internationally. He was a member of the Group of Eminent Persons appointed by the UN Secretary-General in 2010 to advise on support for the Least Developed Countries. In 2014, he was named in Fortune Magazine's List of the World's 50 Greatest Leaders.
Sir Fazle has received many honorary degrees, including from Yale University (2007), Columbia University (2008), the University of Oxford (2009) and Princeton University (2014).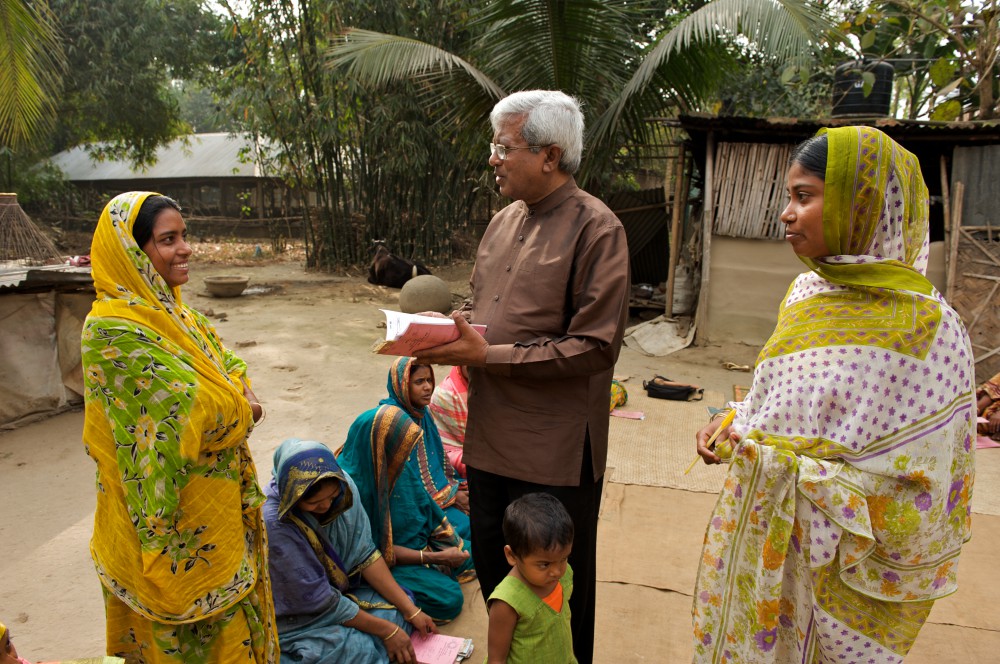 Medal Presentation Event
Presentation of the Thomas Francis, Jr. Medal in Global Public Health to Sir Fazle Hasan Abed, Founder and Chairperson of BRAC
Wednesday, April 6, 2016, 2pm-3:30pm, Robertson Auditorium, Stephen M. Ross School of Business
Medal Ceremony & Keynote Address "Empowering Communities for Health"
Panel discussion with:
Matthew Boulton (Moderator), Senior Associate Dean for Global Public Health, Professor of Epidemiology, Professor of Health Management & Policy, School of Public Health, Professor of Preventive Medicine, Professor of Internal Medicine, Medical School
Amy Dittmar, Vice Provost for Academic and Budgetary Affairs, Office of the Provost and Executive Vice President for Academic Affairs, and Professor of Finance, Stephen M. Ross School of Business
Abdul El-Sayed, Executive Director of Public Health and Health Officer, City of Detroit
James Jackson, Daniel Katz Distinguished University Professor of Psychology, Professor of Psychology, College of Literature, Science, and the Arts, Research Professor, Research Center for Group Dynamics, Institute for Social Research
Panelists
Matthew Boulton (Moderator)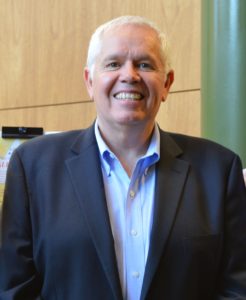 Dr. Boulton is Professor of Epidemiology, Preventive Medicine, and Health Management & Policy in the School of Public Health and Professor of Internal Medicine, Infectious Disease Division at the University of Michigan.  He is also Senior Associate Dean for Global Public Health and Editor-in-Chief of the American Journal of Preventive Medicine. Dr. Boulton provides leadership to several university-based training and research centers as Director of the Preventive Medicine Residency, Director of the CDC-funded Center of Excellence in Public Health Workforce Studies, and as Associate Director of the HRSA-funded Behavioral Health Workforce Research Center. 
Dr. Boulton worked for many years in public health practice as Medical Director for four local health departments in Michigan including Detroit/Wayne County, and later served as the governor's Chief Medical Executive and State Epidemiologist where he was the lead physician/epidemiologist at the state health department. He is a Fellow of the American College of Preventive Medicine, past Vice President of the Michigan Public Health Institute, a former commissioned officer in the US FDA, and served 5 years on the CDC's Board of Scientific Counselors for Infectious Diseases.  He is a member of the CDC's Morbidity and Mortality Weekly Report Editorial Board and serves as an editorial board member for five other journals. He holds an appointment from the Chinese Government as Senior Scientific Advisor to the Tianjin Centers for Disease Control in Tianjin, China.  He has authored almost 200 peer review papers, published abstracts, book chapters, and federal agency technical reports.
Dr. Boulton has received numerous professional awards including the American College of Preventive Medicine's Ron Davis Special Recognition Award (2016) for national leadership and outstanding contributions to preventive medicine, the Association of Prevention Teaching and Research's Duncan Clark Award (2012) for lifetime distinguished service to the fields of prevention education and public health, the Association of Schools and Programs of Public Health's Faculty Award for Excellence in Scholarly Public Health Practice (2012), the Council of State and Territorial Epidemiologists' Distinguished Partner of the Year (2012), the Chinese Government's Public Health Practice Award (2009), the University of Michigan School of Public Health's Alumni of the Year (2009), Excellence in Teaching Award (2005) and John Romani Award for public health leadership (2011), the Association of Prevention Teaching and Research's F. Marion Bishop Outstanding Educator of the Year (2005) and Outstanding Residency Director Award (2007), and the Michigan Public Health Association's Distinguished Service Award (2003), among others.
Amy Dittmar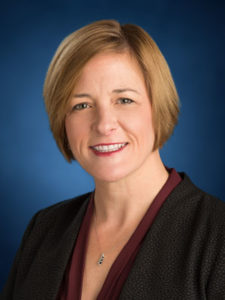 As vice provost for academic and budgetary affairs, Professor Dittmar works collaboratively with the provost in setting policy pertaining to academic and budgetary issues, and she serves as direct liaison to the deans and directors in many areas of academic and budgetary affairs.
Prior to serving as Vice Provost, Dittmar was the Senior Associate Dean for Graduate Programs and Diversity at the Ross School of Business.  In this role, she was responsible for all of the Ross School's graduate-level programs, Graduate Admissions, the Office of Action-Based Learning, and initiatives related to Diversity and Inclusion and Integrative Learning.  Prior to her appointment as Senior Associate Dean, she served as Associate Dean for Specialty Master's Programs.  In this role, she led the launch of the Masters of Management program in Ann Arbor, over saw the expansion of the MAcc program, and was responsible for the school's portfolio of one year one-year masters programs.
Dittmar earned her B.S. degree in finance and business economics from Indiana University.  She earned her Ph.D. in finance from the University of North Carolina, Chapel Hill.  Upon completion of her Ph.D., she joined Indiana University as an assistant professor of finance.  In 2003, Dittmar joined the Ross School faculty as an assistant professor of finance, was promoted to associate professor in 2009 and to professor in 2014.  She was also a Michael R. and Mary Kay Hallman Fellow from 2012-2015.
Dittmar's research empirically examines corporate financial decision making. Throughout her career, she has studied payout and cash policy, capital structure decisions, and the impact of governance on corporate policy and performance, including the impact of diversity in corporate boards.  Her work is published in the major finance and economic journals, including Quarterly Journal of Economics, Journal of Finance, Journal of Financial Economics, Review of Financial Studies, Journal of Business and Journal of Financial and Quantitative Analysis, and is reprinted in Recent Developments in Corporate Finance.  She serves as the Associate Editor for the  Journal of Financial Economics and a councilor for the Society of Financial Studies.  She has also served as a Director of the Financial Management Association.
Abdul El-Sayed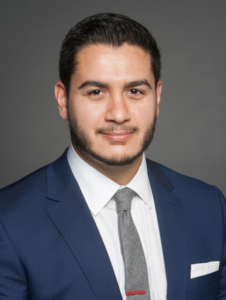 Dr. Abdul El-Sayed is a public health physician and epidemiologist. He is the Health Officer for the City of Detroit and Executive Director of the Detroit Health Department under Mayor Michael E. Duggan.
Dr. El-Sayed is an internationally recognized expert in population health policy, the social determinants of health, and health inequalities. Previously, he was a professor in the Department of Epidemiology at Columbia University, where he directed the Columbia University Systems Science Program and Global Research Analytics for Population Health. He has authored over 100 publications, including peer-reviewed scientific articles, commentaries, book chapters, and abstracts in journals including JAMA, the American Journal of Public Health, and Pediatrics. He has been a featured speaker at national and international conferences. He is the recipient of numerous health policy and research awards, including being named a Policy Innovator by the Carnegie Council. Dr. El-Sayed's writing on urban health policy has been published in The New York Times, The Guardian, CNN, Al-Jazeera, The Hill, Project Syndicate, and Huffington Post. In addition he has appeared as an expert commentator on local, national, and international networks.
Dr. El-Sayed earned a doctorate in Public Health from Oxford University as a Rhodes Scholar, and an MD from Columbia University as a Soros Fellow. He is a graduate of the University of Michigan with Highest Distinction in Biology and Political Science, where he delivered the University-wide student commencement speech alongside President Bill Clinton in 2007.
James Jackson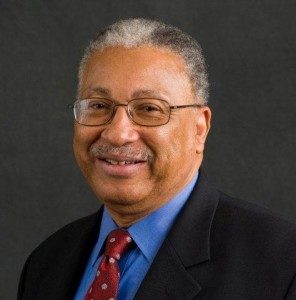 James S. Jackson is the Daniel Katz Distinguished University Professor of Psychology, Professor of Afroamerican and African Studies, and Director and Research Professor of the Institute for Social Research. He is a former National President of the Association of Black Psychologists. He is current President of the Consortium of Social Science Associations and Past President of the Society for the Psychological Study of Social Issues.
He served on the National Advisory Mental Health Council of the National Institute of Mental Health and the National Institute on Aging Advisory Council and the Board of Scientific Counselors of NIA. He served as a member of the Advisory Council to the Director of NIH. He is a fellow of several scientific associations including the American Association for the Advancement of Science. He is the recipient of the Robert W. Kleemeier Award for Outstanding Contributions to Research in Aging, Gerontological Society of America, the James McKeen Cattell Fellow Award for Distinguished Career Contributions in Applied Psychology, the Association for Psychological Sciences, Solomon Carter Fuller Award, American Psychiatric Association, the Pearmain Prize for Excellence in Research on Aging, University of Southern California, Senior Health Policy Investigator, Robert Wood Johnson Foundation, and the Medal for Distinguished Contributions in Biomedical Sciences, New York Academy of Medicine. He is a member of the Institute of Medicine of the National Academies of Sciences, Member, Board on Behavioral, Cognitive, and Sensory Sciences, National Research Council, the National Academies, a Fellow of the American Academy of Arts and Sciences, and the W.E.B. Du Bois Fellow of the American Academy of Political and Social Sciences. He was recently named a member of the National Science Board.
He is a founding member of the "Aging Society Research Network" of the MacArthur Foundation and he is currently directing the most extensive social, political behavior, and mental and physical health surveys on the African American and Black Caribbean populations ever conducted. He is the Co-Director of the NIH supported University of Michigan "Center for Integrative Approaches to Health Disparities" and the NIA supported "Michigan Center for Urban African American Aging Research".
back to Thomas Francis Jr. Medal in Global Public Health Page