The University of Michigan has named a selection committee and is seeking nominations for the Thomas Francis Jr. Medal in Global Public Health, one of the highest recognitions granted by the university.
The Francis Medal's selection committee is comprised of University of Michigan faculty, nationally distinguished public health scholars and advocates, and university leaders, evaluates nominated individuals and recommends a recipient to the president.
"Now, at this moment when global public health is more critical than ever, we are looking forward to recognizing someone who has made a significant impact on the health of populations across the world" — Dean DuBois Bowman, U-M School of Public Health, chair of the 2022 selection committee
DuBois Bowman, dean, U-M School of Public Health, (committee chair)
Ravi Anupindi, Colonel William G. and Ann C. Svetlich Professor of Operations Research and Management, U-M Ross School of Business
Matthew L. Boulton, Pearl L. Kendrick Collegiate Professor of Global Public Health, senior associate dean for global public health, U-M School of Public Health and Medical School
Amy Dittmar, U-M senior vice provost for academic and budgetary affairs
Helene Gayle, director of Chicago Community Trust; former director, CARE-Africa; former director, National Center for HIV, Viral Hepatitis, STD, and TB Prevention
Sanjay Gupta, associate chief of neurosurgery, Grady Memorial Hospital in Atlanta; associate professor of neurosurgery, Emory University School of Medicine; chief medical correspondent, CNN
Dyan Jenkins-Ali, senior lead, COVID-19 Campus Health Response Committee; senior project manager for University Human Resources Strategy and Planning
Joneigh Khaldun, vice president and chief health equity officer, CVS Health
Joseph Kolars, Josiah Macy Jr. Professor of Health Professions Education; director, Center for Global Health Equity, U-M Medical School
Bhramar Mukherjee, John D. Kalbfleisch Collegiate Professor of Biostatistics and chair of the Department of Biostatistics, U-M School of Public Health
Siddhi Patil, graduate student, U-M School of Public Health; research assistant, Michigan Medicine
Marschall Runge, U-M executive vice president for medical affairs; dean, U-M Medical School; CEO, Michigan Medicine
DuBois Bowman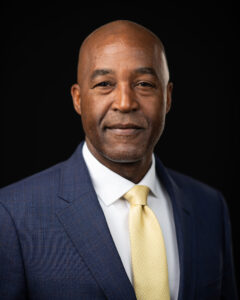 A renowned expert in the statistical analysis of brain imaging data, F. DuBois Bowman is dean of the University of Michigan School of Public Health, one of the nation's top public health programs. Dr. Bowman's work mines massive data sets and has important implications for mental and neurological disorders such as Parkinson's disease, Alzheimer's disease, depression, schizophrenia, and substance addiction. His research has helped reveal brain patterns that reflect disruption from psychiatric diseases, detect biomarkers for neurological diseases, and determine more individualized therapeutic treatments.
Prior to joining the University of Michigan School of Public Health, Dr. Bowman was chair and Cynthia and Robert Citrone-Roslyn and Leslie Goldstein Professor in the Department of Biostatistics at the Columbia University Mailman School of Public Health and a tenured professor in the Department of Biostatistics and Bioinformatics at Emory University. Dr. Bowman has also served on advisory boards for NIH programs that target underrepresented minority undergraduate students at historically black colleges and universities and has led NIH diversity pipeline training programs.
Dr. Bowman is a fellow of the American Statistical Association. He received a Bachelor of Science degree in Mathematics from Morehouse College, a Master of Science degree in Biostatistics from the University of Michigan, and a PhD in Biostatistics from the University of North Carolina at Chapel Hill.
Ravi Anupindi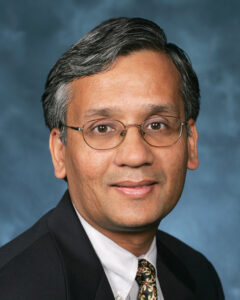 Ravi Anupindi is Colonel William G. and Ann C. Svetlich Professor of Operations Research and Management at the Stephen M. Ross School of Business; Chair of (UM) President's Advisory Committee on Labor Standards and Human Rights (2013-); (founding) Faculty Director of the Center for Value Chain Innovation (2017-2020); (founding) Faculty Director for the Master of Supply Chain Management Program (2008-2015).
Dr. Anupindi's research areas include technology and business innovation, global supply chain management, health care delivery, economic development, and sustainability. He chaired a NASEM consensus study on "Addressing Issues of Vaccine Distribution and Supply Chains to Advance Pandemic and Seasonal Influenza Preparedness and Response". He is co-Chair of the annual Global Health Supply Chain Summit (GHSCS) that brings together numerous global stakeholders to discuss the issues, progress, developments in global health supply chains and delivery. He teaches graduate classes in Global Supply Chain Management; Innovations in Global Healthcare Delivery; and Sustainable Operations and Supply Chain Management. He is co-author of Managing Business Process Flows (3rd Edition), Pearson/Prentice Hall, 2011.
Dr. Anupindi was recognized as P&Q's Favorite MBA Professors from the Class of 2020; received the Ross School of Business Neary Teaching Excellence Award (2019), Victor L. Bernard Teaching Leadership Award (2019), and the CORE (Contribution to Research Environment) Award (2015). He serves on the Board of Global Health of the National Academy of Sciences, Engineering, and Medicine; the William Davidson Institute, the Fair Labor Association; a founding board member of the People that Deliver Initiative.
Matthew L. Boulton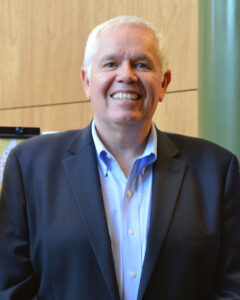 Matthew L. Boulton, MD, MPH is Senior Associate Dean for Global Public Health in the UM School of Public Health (SPH) and Pearl L. Kendrick Collegiate Professor of Global Public Health. He is also Professor of Epidemiology and Professor of Preventive Medicine in the SPH and Professor of Internal Medicine, Infectious Disease Division at Michigan Medicine. As Associate Dean, he oversees the school's global health portfolio which includes work in 76 countries involving over 90 SPH faculty. He is PI of the NIH-funded Minority Health and Health Disparities International Research Training Program which provides international research training opportunities for underrepresented students. He is Editor-in-Chief of the American Journal of Preventive Medicine; a leading international global health journal and he serves on the US CDC's Editorial Board for the Morbidity and Mortality Weekly Report. He was a member of the CDC's Board of Scientific Advisers for Infectious Diseases for 7 years and has been on multiple special advisory groups to the CDC. He is an active global health researcher focusing on the social determinants of childhood vaccination in low-and middle-income countries with many years' experience working in India, China, Kenya, and Ethiopia, among others. He is author of over 180 peer review papers and more than 100 published abstracts and book chapters. He has been the senior editor and author of two books including the recently published 16th edition of Maxcy-Rosenau-Last Public Health and Preventive Medicine, considered the standard text in the field for public health physicians during the last century.
Amy Dittmar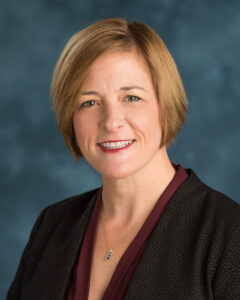 Amy Dittmar is the senior vice provost for academic and budgetary affairs at the University of Michigan, Ann Arbor. Professor Dittmar works collaboratively with the provost in setting policy and serves as direct liaison to the deans and directors in many areas of academic and budgetary affairs. Prior to serving as Senior Vice Provost, Dittmar was the Senior Associate Dean for Graduate Programs and Diversity at the Ross School of Business. Prior to her appointment as Senior Associate Dean, she served as Associate Dean for Specialty Master's Programs.
Dittmar earned her B.S. degree in finance and business economics from Indiana University. She earned her Ph.D. in finance from the University of North Carolina, Chapel Hill. She served as an assistant professor of finance at Indiana University from 1999 to 2003. In 2003, Dittmar joined the University of Michigan faculty and is a Professor of Finance in the Ross School of Business and a Professor of Economics in the College of Literature Science and the Arts.
Her research empirically examines corporate decision making. Throughout her career, she has studied distribution and capital structure policies, the impact of governance and manager behavior on policy and performance, and gender economics as it relates to corporate boards.
Helene Gayle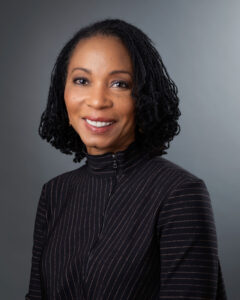 Dr. Gayle has been president and CEO of The Chicago Community Trust, one of the nation's oldest and largest community foundations, since October 2017. Under her leadership, the Trust has adopted a new strategic focus on closing the racial and ethnic wealth gap in the Chicago region.
For almost a decade, Dr. Gayle was president and CEO of CARE, a leading international humanitarian organization. An expert on global development, humanitarian and health issues, she spent 20 years with the Centers for Disease Control, working primarily on HIV/AIDS. She worked at the Bill & Melinda Gates Foundation, directing programs on HIV/AIDS and other global health issues.
Dr. Gayle was born and raised in Buffalo, NY. She earned a B.A. in psychology at Barnard College, an M.D. at the University of Pennsylvania and an M.P.H. at Johns Hopkins University. She has received 18 honorary degrees and holds faculty appointments at the University of Washington and Emory University. She serves on public company and nonprofit boards, including The Coca-Cola Company, Organon, Palo Alto Networks, Brookings Institution, Center for Strategic and International Studies, New America, ONE Campaign, Federal Reserve Bank of Chicago, and Economic Club of Chicago. She is a member of the American Academy of Arts and Sciences, Council on Foreign Relations, American Public Health Association, National Academy of Medicine, National Medical Association, and American Academy of Pediatrics. She has authored numerous articles on global and domestic public health issues, poverty alleviation, gender equality, and social justice.
Sanjay Gupta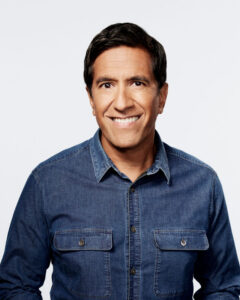 Dr. Sanjay Gupta is the multiple Emmy®-award winning chief medical correspondent for CNN and host of the CNN podcast Chasing Life. Gupta, a practicing neurosurgeon, plays an integral role in CNN's reporting on health and medical news for all of CNN's shows domestically and internationally, and regularly contributes to CNN.com.
Since 2001, Gupta has covered some of the most important health stories in the United States and around the world. On March 9, 2020, Gupta penned an op-ed announcing the network would refer to the novel coronavirus outbreak as a "pandemic," ahead of both the WHO and the CDC. Throughout 2020 into 2021, Gupta reaffirmed his role as a trusted guide to viewers worldwide on navigating between facts and fiction surrounding Covid-19 and the pandemic.
A few months after joining CNN, Gupta reported from New York following the 9/11 terror attacks. That fall, he broke several stories regarding the anthrax attacks. In 2003, he embedded with the US Navy's "Devil Docs" medical unit, reporting from Iraq and Kuwait as the unit traveled to Baghdad. He provided live coverage of the first battlefield operation performed during the war, and performed life-saving brain surgery five times in a desert operating room. In 2004, Gupta was sent to Sri Lanka to cover the tsunami that claimed more than 155,000 lives in Southeast Asia, contributing to the 2005 Alfred I. duPont-Columbia University Award for CNN.
In 2005, Gupta contributed to CNN's Peabody Award-winning coverage of Hurricane Katrina, revealing that official reports that Charity Hospital in New Orleans had been evacuated were inaccurate. His "Charity Hospital" coverage for Anderson Cooper 360° resulted in his 2006 News & Documentary Emmy® for Outstanding Feature Story. That year, he also covered the Lebanon War. In 2007 and 2008, Gupta and Anderson Cooper co-hosted the global film series "Planet in Peril," which examined the impact of climate change all over the world.
In 2009, Gupta embedded with the US Army's 82nd Airborne, accompanying them on life-saving rescue missions in Afghanistan. In 2010, Gupta reported on the devastating earthquake in Haiti, for which he was awarded two Emmy® awards. His distinctive reporting in 2010 also included live coverage on the unprecedented flooding in Pakistan. He also contributed to the network's 2010 Peabody Award-winning coverage of the oil disaster in the Gulf of Mexico. In 2011, Gupta reported from earthquake- and tsunami-ravaged Japan, adding clarity and context to the human impact and radiation concerns.
During the rollout of Healthcare.gov in 2013, millions experienced glitches in the online portal. Gupta spoke exclusively with HHS Secretary Kathleen Sebelius about the magnitude of the botched website launch, for which she took responsibility.
In 2014, he was the first western reporter who traveled to Conakry, Guinea, to investigate the deadly Ebola outbreak that would soon find its way to the United States for the first time in history. When a major earthquake hit Nepal in 2015, Gupta flew into Kathmandu to cover the aftermath. In 2016, Gupta told the exclusive story of the separation of craniopagus twins Jadon and Anias McDonald in the Emmy® award-winning documentary "Separated: Saving the Twins." Gupta extensively covered the Flint, Michigan, water crisis and Pulse nightclub shooting in Orlando. That same year, he moderated a panel with President Barack Obama on the opioid crisis.
In 2017, Gupta reported from the frontlines of a breakdown in the medical infrastructure of Puerto Rico, which was devastated by Hurricane Maria. He also broke the news about Sen. John McCain's diagnosis with brain cancer. In 2018, Gupta cohosted "Finding Hope: Battling America's Suicide Crisis," for which he won another Emmy award.
Over the last few years, Gupta has increasingly focused on long-form reporting. He is the host of the CNN Original Series "Chasing Life with Dr. Sanjay Gupta," which follows Gupta's travels around the world in search of the secret to living longer, healthier and happier. Gupta also stars in the HBO Original Documentary "One Nation Under Stress," which examines why life expectancy is declining in the United States. His enterprise reporting on medical marijuana has led to five documentary films, "Weed," which were awarded the Alfred I. duPont-Columbia University Award.
In addition to his work for CNN, Gupta is an associate professor of neurosurgery at Emory University Hospital and associate chief of neurosurgery at Grady Memorial Hospital in Atlanta. He serves as a diplomate of the American Board of Neurosurgery. And in 2019, Gupta was elected to the National Academy of Medicine, considered one of the highest honors in the medical field.
Gupta contributes to the CBS newsmagazine "60 Minutes" and serves as an executive producer for the HBO Documentary Unit. He is the author of four New York Times best-selling books, "Chasing Life" (2007), "Cheating Death" (2009), "Monday Mornings" (2012), and "Keep Sharp: Building a Better Brain" (2020). His latest book "World War C" was published in 2021. In 2021, Gupta co-founded LIFE ITSELF conference with Marc Hodosh of TEDMED. The four day conference will features extraordinary thinkers intersecting health & medicine — from research, technology, government, entertainment & business.
Gupta has been named one of PEOPLE magazine's "Sexiest Men Alive," a "pop culture icon" by USA Today and one of the "Ten Most Influential Celebrities" by Forbes Magazine. He has won several awards for his humanitarian efforts and the John F. Kennedy University Laureate award. Gupta has received numerous honorary degrees and delivered a commencement address in the "Big House" at his alma mater in Ann Arbor, Michigan.
Gupta received his undergraduate degree from the University of Michigan and a Doctorate of Medicine degree from the University of Michigan Medical School.
Dyan Jenkins-Ali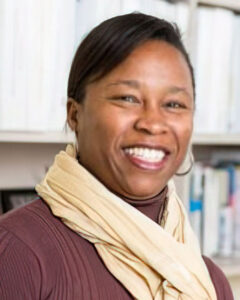 Dyan Jenkins-Ali is Sr. Staff Lead for Campus Health Response Committee-COVID19,Office of the President, Interim Associate Director, VOICES
UHR- Strategy and Planning and Adjunct Faculty, School of Public Health. In addition to these roles as a Senior Project Manager for University HR Strategy and Planning, manages administrative and operational projects that impact the development of goals and initiatives designed to enhance multiple student, staff, patient and faculty health benefits and experiences. Her health care career spans more than 27 years, in which time she has worked in an executive capacity with M-CARE, Delta Dental, Providence Hospital and Health Alliance Plan. Dyan has held a State of Michigan Agent//Producer License in Life, Health and Disability, and is a certified phlebotomist. She is a member of the Association of Health Care Executives and National Association of Health Service Executives, past-treasurer of U-M's Letterwinners M Club Board in which she served nine years, and a diplomat with the U-M Credit Union. Dyan received a Bachelor of Arts in Psychology and a Master's degree from the School of Public Health both from the University of Michigan-Ann Arbor.
Joneigh Khaldun
Dr. Khaldun is the Vice President and Chief Health Equity Officer for CVS Health. She leads the CVS Health strategy to advance health equity for patients, members, providers, customers, and the communities served across all lines of the CVS Health business. Prior to this role, she served as the Chief Medical Executive for the State of Michigan and Chief Deputy Director for Health in the Michigan Department of Health and Human Services (MDHHS), where she was responsible for public health and aging programs, Medicaid, and behavioral health. She led Michigan's COVID-19 response and is credited for Michigan's early identification of and strategy to address disparities in COVID-19 outcomes. In 2021, she was named by President Biden to the COVID-19 Health Equity Task Force.
Prior to her role at MDHHS, she was the Director and Health Officer for the Detroit Health Department, where she oversaw a robust community health assessment, spear-headed new human service and maternal and infant health efforts and led Detroit's response to the largest Hepatitis A outbreak in modern U.S. history. Her efforts contributed to Detroit having the lowest infant mortality rate in recorded history in 2019.
Previously, Dr. Khaldun was the Baltimore City Health Department's Chief Medical Officer, where she expanded and modernized the department's clinical services. She has held previous positions as the Director of the Center for Injury Prevention and Control at George Washington University, Founder and Director of the Fellowship in Health Policy in the University of Maryland Department of Emergency Medicine, and Fellow in the Obama-Biden administration's Office of Health Reform in the U.S. Department of Health and Human Services. She currently serves on the National Advisory Board for the Institute for Healthcare Policy and Innovation at the University of Michigan and on the Health and Medicine Committee of the National Academies of Science, Engineering and Medicine. She is an Adjunct Professor in the Department of Health Policy and Management in the University of Michigan School of Public Health.
Dr. Khaldun has received numerous awards, including the 40 Under 40 Leaders in Minority Health Award by the National Minority Quality Forum, the 40 Under 40 Leaders in Public Health award from the deBeaumont Foundation, and the George Washington University Monumental Alumni award. In 2021, she was named Michiganian of the Year by the Detroit News, 100 Most Influential Women in Michigan by Crain's Detroit, and one of USA Today's Women of the Year. Dr. Khaldun obtained her undergraduate degree from the University of Michigan, medical degree from the University of Pennsylvania, MPH in Health Policy from George Washington University, and completed residency in emergency medicine at SUNY Downstate Medical Center/Kings County Hospital in Brooklyn, NY, where she was elected chief resident in her final year. She practices emergency medicine at Henry Ford Hospital in Detroit.
Joseph Kolars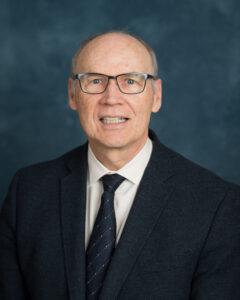 Joseph C. Kolars is the Josiah Macy, Jr., Professor of Health Professions Education and Senior Associate Dean for Education and Global Initiatives at the University of Michigan Medical School. In addition to serving on the Fogarty International Center Advisory Council, he is Co-Principal Investigator on one of five NIH Fogarty Center-funded Global Health Fellows Program: the Northern Pacific Global Health Research Fellows Training Consortium. Since 2010, he has been the co-director for the Joint Institute for Translational and Clinical Research with Peking University of Health Sciences. He has been extensively involved with the NIH Medical Education Partnership Initiative (MEPI) and served as a consultant to the George Washington University Coordinating Center. A practicing gastroenterologist, Dr. Kolars has focused his career on education and training. He has held a number of leadership roles in education programs at the Mayo Clinic and the University of Michigan. Global health has been a major component of his career with a focus on education and health system strengthening in low-resource areas. He lived with his family in Shanghai from 1996-1999 to help establish one of China's first western-based health care systems. From 2007-11 he served as a consultant to the Bill and Melinda Gates Foundation where he oversaw initiatives that partnered health science schools in Sub-Saharan Africa with those in the U.S. He is director of an NGO that serves the poor of western Uganda, collaboratingforbetterhealth.org. He is also on the Board of Directors for the Consortium of Universities for Global Health.
Bhramar Mukherjee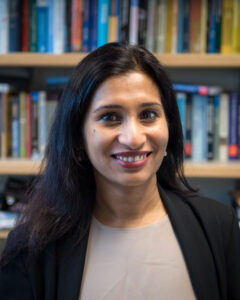 Bhramar Mukherjee is John D. Kalbfleisch Collegiate Professor and Chair, Department of Biostatistics; Professor, Department of Epidemiology, University of Michigan (UM) School of Public Health; Research Professor and Core Faculty Member, Michigan Institute of Data Science (MIDAS), University of Michigan. She also serves as the Associate Director for Quantitative Data Sciences, The University of Michigan Rogel Cancer Center. She is the cohort development core co-director in the University of Michigan's institution-wide Precision Health Initiative. Her research interests include statistical methods for analysis of electronic health records, studies of gene-environment interaction, Bayesian methods, shrinkage estimation, analysis of multiple pollutants. Collaborative areas are mainly in cancer, cardiovascular diseases, reproductive health, exposure science and environmental epidemiology. She has co-authored more than 250 publications in statistics, biostatistics, medicine and public health and is serving as PI on NSF and NIH funded methodology grants. She is the founding director of the University of Michigan's summer institute on Big Data. Bhramar is a fellow of the American Statistical Association and the American Association for the Advancement of Science. She is the recipient of many awards for her scholarship, service and teaching at the University of Michigan and beyond. Including the Gertrude Cox Award, from the Washington Statistical Society in 2016 and most recently the L. Adrienne Cupples Award, from Boston University in 2020.
Siddhi Patil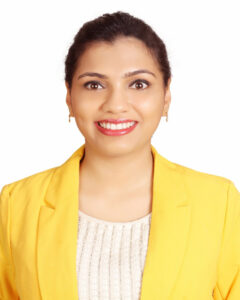 Siddhi Patil is a second-year master's student from Mumbai, India, studying General Epidemiology at the University of Michigan School of Public Health (U-M SPH). She also serves as the President of a university-recognized student organization, Students Engaged in Global Health (SEGH), and a Student Advisor for the International Student Advisory Committee.
After earning her medical degree from Saint-Petersburg, Russia, she received her license in her home country, India. She worked as a medical physician in the Neurology and Neurosurgical department of an urban hospital in Mumbai. While learning and practicing medicine in both countries, she became enthusiastic about preventing and curing diseases worldwide with a passion for understanding the causes, combating illnesses, and studying disease patterns in population studies.
She currently analyzes data and facilitates assistance with various specialties' cervical and colorectal cancer referral rates and is passionate about researching different chronic disease outcomes in diverse populations.
Marschall Runge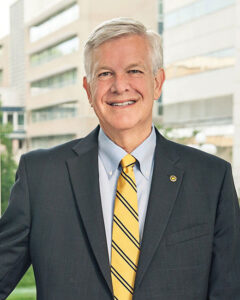 Marshall S. Runge, M.D., Ph.D., is executive vice president for Medical Affairs at the University of Michigan, Dean of the Medical School, and CEO of Michigan Medicine. Prior to joining the University of Michigan in March 2015, he was executive dean and chair of the Department of Medicine at the UNC School of Medicine, where he was instrumental in guiding the academic and clinical leadership of the School of Medicine and the UNC Health Care System. He was also principal investigator and director of the North Carolina Translational and Clinical Sciences (NC TraCS) Institute at UNC-Chapel Hill. He was elected to the board of directors of Eli Lilly and Company in 2013.
Before joining the UNC faculty in 2000, Dr. Runge held the John Sealy Distinguished Chair in Internal Medicine and was director of the Division of Cardiology and the Sealy Center for Molecular Cardiology at the University of Texas Medical Branch at Galveston.
Dr. Runge earned his doctorate in molecular biology at Vanderbilt University and his medical degree from Johns Hopkins School of Medicine, where he also completed a residency in internal medicine. He was a cardiology fellow and faculty member at Harvard's Massachusetts General Hospital before joining Emory University as an associate professor of medicine in 1989. Dr. Runge has been a physician-scientist for his entire career, combining basic and translational research with the care of patients with cardiovascular diseases and education. He is the author of over 200 publications in the field and holds five patents for novel approaches to health care.