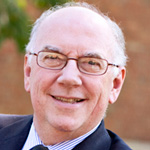 Chancellor, University of Michigan Dearborn
1070 Administration Building
4901 Evergreen Road
Dearborn, MI 48128-1491
(313) 593-5500; FAX (313) 593-5204
Daniel Little has served as chancellor of the University of Michigan-Dearborn since 2000, where he is also a professor of philosophy, and professor of sociology at the University of Michigan in Ann Arbor. He received his undergraduate degrees from the University of Illinois in 1971 and his Ph.D. in philosophy from Harvard University in 1977.
Previous positions of academic leadership include service as vice president for academic affairs at Bucknell University (1996-2000) and as associate dean of the faculty at Colgate University (1993-96). He is an active scholar and has written and lectured extensively on the foundations of the social sciences.
His most recent book is The Future of Diversity: Academic Leaders Reflect on American Higher Education, edited with Satya Mohanty, a volume that provides an in-depth discussion by university presidents about how to make universities most responsive to social diversity. In 2010 he also published a monograph called New Contributions to the Philosophy of History. He is a strong advocate for the Metropolitan Vision of the University of Michigan-Dearborn.
He is actively involved in the metropolitan Detroit community and serves on several boards in Michigan concerned with civil rights, talent development, and improving inter-group understanding.