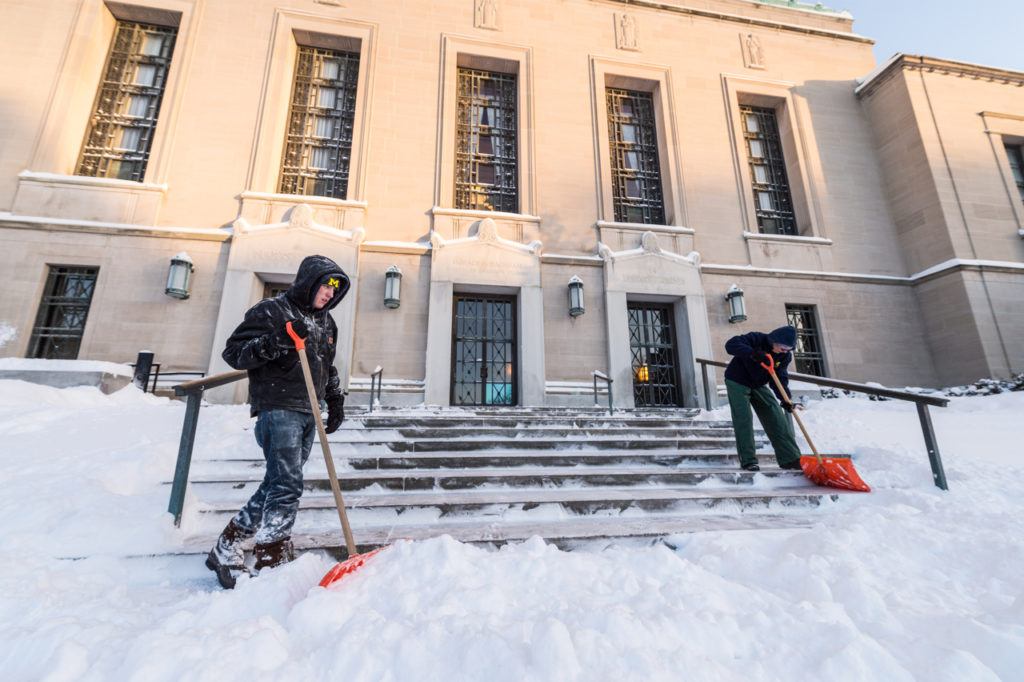 I want to thank all of the University of Michigan employees who kept our critical functions up and running, particularly those who worked to ready our campus for the return to full operations Monday at 6 p.m.
This was my first major Michigan snowstorm, and my reaction to your response over the last two days is simply, WOW!
I am very impressed. From residence halls to the Health System, our university has thousands of people to care for, and these duties don't stop when the snow falls. Snow removal crews began working in the darkness around 2 a.m. Monday, and as a result our campus was surprisingly navigable at dawn despite the severe storm. And it's improved by the hour since then.
All of you should be very proud of your dedication and efforts.
Yesterday was the second time in 37 years that we have canceled classes due to bad weather. We don't take this decision lightly, and I appreciate that we have strong procedures in place to decide whether and when to reduce operations in the important interest of community safety.
Please join me in thanking all the employees whose tireless work kept our university going through the storm and its aftermath. You are truly leaders and best.