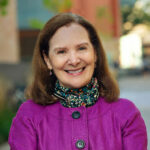 Interim Vice President for Student Life
6015 Fleming Administration Building
Ann Arbor, MI 48109-1340
(734) 764-5132; FAX (734) 763-7320
Dr. Simone Himbeault Taylor (she/her/hers) is Interim Vice President for Student Life at the University of Michigan, leading a dynamic team dedicated to student learning and the development of the whole student in a diverse campus community. She is responsible for the collective services, programs and facilities that support all aspects of campus life, leadership and personal growth for more than 41,000 undergraduate and graduate students at U-M.
A three-time alumna of University of Michigan, Dr. Taylor has over 40 years of experience in higher education, with over 20 years in U-M's central Student Life administration. Prior to her appointment as Interim Vice President in January 2020, Dr. Taylor served as Senior Associate Vice President for Student Life, overseeing a portfolio of nationally recognized flagship programs, units and institutional initiatives devoted to student development, support and advocacy, intercultural and leadership education and promoting a climate conducive to learning for all students.  Across Divisional areas and institutional initiatives, she advances the efforts of an intentionally-designed, student-centered organization guided by current theory, research, and good practice.  As a scholar-practitioner, Dr. Taylor also serves as Adjunct Associate Professor in the Center for the Study of Higher and Postsecondary Education at the University of Michigan's School of Education.
Dr. Taylor is a thought leader in promoting evidence-informed strategic decision-making, demonstrating institutional impact, and advancing integrative learning.  She has gained recognition for her scholarship and teaching from the National Association of Student Personnel Administrators, the major professional organization in her field, most recently being awarded their Outstanding Contribution to Student Affairs through Teaching.