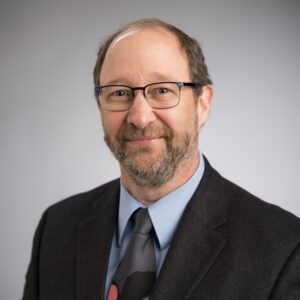 Executive Director, U-M Bicentennial
Bicentennial Office
University of Michigan
4166 Shapiro Library
Ann Arbor, Michigan 48109-1186
(734) 763-2386
As Executive Director of the University of Michigan Bicentennial, Gary is responsible for guiding planning and implementation of the University's celebration of its 200th birthday in 2017. The many activities that will take place leading up to and during the bicentennial celebration include academic programs, artistic events, a University history initiative, outreach to various constituencies, and of course celebratory events. If you would like more information about the University's Bicentennial, please visit bicentennial.umich.edu.
Before his current appointment, he served as Special Counsel to the President, acting as an advisor to the president on presidential initiatives, planning, issue management, and policy development. He oversaw the president's office budget, staffed the meetings of the executive officers, and provided administrative support as needed on a range of issues. Gary joined the president's office in 1996 and served four presidents and interim presidents. He has been involved with presidential initiatives on life sciences, the information revolution, the health and wellbeing of the University community, ethics in public life, planning for the University's 2017 Bicentennial, and the University's engagements with China, Africa, and Latin America.
In addition, he lectures in the Department of Philosophy, teaching courses on ethics and the university and on love and justice. Gary received his B.A. in philosophy from Northwestern University in 1980 and his Ph.D. in philosophy from the State University of New York at Stony Brook in 1987.