Senior Vice President of Program, Training, and Youth Development Services
Boys & Girls Clubs of America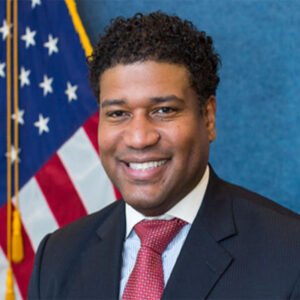 Author, educator, and scholar Damon A. Williams is a nationally recognized expert in diversity, leadership, and organizational change. As senior vice president of the Boys & Girls Clubs of America (BGCA), he helps develop programs to enhance academic success, good character and citizenship, leadership skills, and healthy lifestyles among the four million young people who participate in the BGCA's 4,000 affiliated clubs. Dr. Williams, an alumnus of the BGCA of Dayton, Ohio, earned B.A. and M.Ed. degrees from Miami University and a Ph.D. (2002) in education from the University of Michigan. Prior to joining the Atlanta-based BGCA, he held faculty and administrative positions at the University of Connecticut and the University of Wisconsin, Madison, where he founded the Division of Diversity, Equity, and Educational Achievement and was vice provost and chief diversity officer. Dr. Williams authored Strategic Diversity Leadership: Activating Change and Transformation In Higher Education (2013) and co-authored The Chief Diversity Officer: Strategy, Structure, and Change Management (2013). He serves on The Journal of Negro Education editorial board and lectures frequently at events and symposia sponsored by the Association of American Colleges & Universities, the American Council of Education (ACE), and other professional organizations. He is a member of the University of California, Berkeley Equity and Inclusion Advisory Board, the ACE Commission on Inclusion, and the National Diversity Council Executive Board. Among other honors, he received the National Association of Diversity Officers in Higher Education Inclusive Excellence Award for Leadership and a Committee on Institutional Cooperation research commendation for his scholarly contributions.
For his commitment to youth and to building diverse, robust organizations, the University of Michigan presents to Damon Williams its Bicentennial Alumni Award.