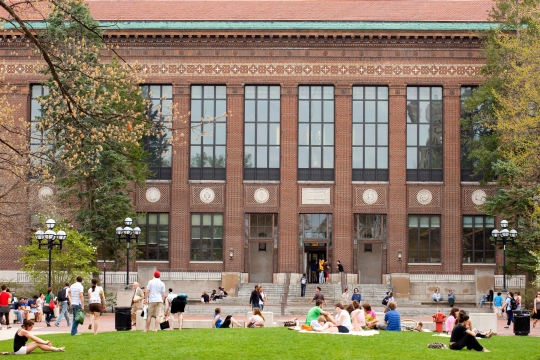 President Mark Schlissel has launched a search for a new Provost and Executive Vice President for Academic Affairs.  The position specification and information about how to apply or to make nominations for the position are included at the link below.   To assist President Schlissel in the search, he has appointed a search advisory committee, which he will chair and he has retained executive search consultants, Korn Ferry.
The committee seeks community input about the search and welcomes ideas and feedback at:  provost.search.committee@umich.edu.  The committee will also be holding a public forum on February 13 at 5:30 pm at the Michigan League to hear further from the community about their ideas and aspirations for our next Provost.
A full job description for the position is available on this site. The Search Committee will begin reviewing candidates immediately and will continue until the position is filled.  For fullest consideration, candidates are asked to apply by Thursday, March 2, 2017.
To nominate someone and ensure full consideration, inquiries, nominations, and applications should be submitted electronically, in confidence, to: UMich-Provost@kornferry.com
Global Education Practice
1650 Arch Street, Suite 2300
Philadelphia, PA 19103