Sustaining the Biomedical Research Enterprise

This moment marks one of the most hopeful and exciting times in biomedical discovery, with advanced technologies yielding deep and productive insight into human health and disease. This is also a moment of profound challenge, with decreasing funding for science and a public that is skeptical of the relative value of continued investment in research. Director of the National Cancer Institute and Nobel laureate Harold Varmus will frame and catalyze a discussion with distinguished University of Michigan faculty experts about this critical crossroads and how universities can help to pave the way forward. Dr. Varmus is one of our country's most respected and knowledgeable voices in science policy, and together with U-M faculty leaders from a variety of disciplinary perspectives, he will explore the implications for faculty research, undergraduate and graduate education, and future university organization and investment.
Additional background on the topic can be found in this paper, co-authored by Dr. Varmus: Rescuing US biomedical research from its systemic flaws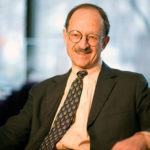 Harold Varmus, co-recipient of the Nobel Prize for studies of the genetic basis of cancer, became director of the National Cancer Institute in 2010, after 10 years as president of Memorial Sloan Kettering Cancer Center and six years as Director of the National Institutes of Health. The author of over 350 scientific papers and five books, he was a co-chair of President Obama's Council of Advisors on Science and Technology and a co-founder and chairman of the board of the Public Library of Science.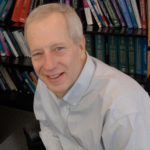 David Ginsburg is the James V. Neel Distinguished University Professor of Internal Medicine and Human Genetics, the Warner-Lambert/Parke-Davis Professor of Medicine, a research professor at the Life Sciences Institute at the University of Michigan Medical School, and a Howard Hughes Medical Institute investigator. His lab studies the components of the blood-clotting system and how disturbances in their function lead to human bleeding and blood-clotting disorders. The lab has studied the molecular basis of von Willebrand disease, the most common inherited bleeding disorder, and identified modifier genes that control its severity.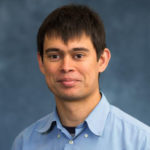 Gonçalo Abecasis is the Felix Moore Collegiate Professor of Biostatistics at the U-M School of Public Health, where he has been a faculty member since 2001. His research focuses on the development of statistical tools and computational methods that enable studies of genetic variation and its connections to human disease. He has made important contributions to our understanding of patterns of genetic variation across the genome and its relationship to a variety of complex traits and diseases, and is currently deploying next-generation sequencing technologies to study the genomes of thousands of individuals.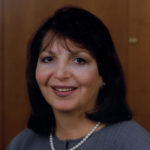 Huda Akil is the Gardner Quarton Distinguished University Professor of Neuroscience and Psychiatry and the co-director of the U-M Molecular & Behavioral Neuroscience Institute. She has made seminal contributions to the understanding of the brain biology of emotions, including the first physiological evidence for a role of endorphins in the brain. Her current research investigates the genetic, molecular, and neural mechanisms underlying stress, addiction, and mood disorders. She is the author of over 500 original scientific papers, and has been recognized as one of the most highly cited neuroscientists by the Institute for Scientific Information Citation Index.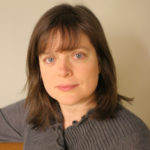 Anna Mapp is the Edwin Vedejs Collegiate Professor of Chemistry, a research professor at the Life Sciences Institute, and director of the program in chemical biology at U-M. She received her A.B. in chemistry at Bryn Mawr College before moving to the University of California, Berkeley to complete a Ph.D. in synthetic organic chemistry. Following postdoctoral work at Caltech, she joined the faculty at U-M in 2000; her laboratory focuses on the development and implementation of chemical genetic methods in order to identify key protein-protein interactions in gene activation.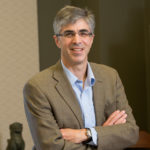 Douglas C. Noll is the Ann and Robert H. Lurie Professor of Biomedical Engineering, professor of radiology, and co-director of the U-M Functional MRI Laboratory. He has been performing research in magnetic resonance imaging (MRI) for more than 25 years, and is an author or co-author of over 100 articles with a total of over 10,000 citations. He serves on the editorial boards of Magnetic Resonance in Medicine and Magnetic Resonance Imaging and is a former member of the Board of Trustees of the International Society for Magnetic Resonance in Medicine.
Privacy and Identity in a Hyperconnected Society
Long an important social issue, personal privacy concerns have risen to the boiling point with pressing implications for commerce, social interactions, policing, national security, health, education, social research, and other domains. The rapidly decreasing costs of electronic information-gathering and rapidly improving tools for finding patterns, identifying individuals, and linking across data sources have pushed privacy to the front of public and academic discourse. Carnegie Mellon University Professor Alessandro Acquisti is one of the leading scholars investigating individual privacy behavior and concerns in the networked information age. He will present results from several studies and experiments addressing the behavioral economics of privacy and challenges to privacy in online social networks. The studies highlight surprising trade-offs that emerge from the protection or sharing of personal information, the inadequacy of "notice and consent" mechanisms for privacy protection, and the future of privacy in an augmented-reality world in which online and offline personal data will seamlessly blend.
Short research abstracts with additional background from each of the speakers can be found on the topical background page.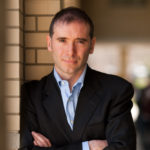 Alessandro Acquisti is a professor of information technology and public policy at the Heinz College, Carnegie Mellon University (CMU) and co-director of the CMU Center for Behavioral and Decision Research. His studies have examined privacy and disclosure behavior in online social networks, and the application of behavioral economics to the study of privacy and information security decision making. He has testified before the U.S. Senate and House on privacy policy and consumer behavior, and his findings have been featured in national and international media, including The Economist, The New York Times, The Wall Street Journal, The Washington Post, Financial Times, NPR, CNN, and "60 Minutes."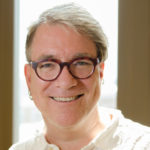 Jeff MacKie-Mason is dean of the U-M School of Information (UMSI), the Arthur W. Burks Professor of Information and Computer Science, and a professor of economics and public policy. He is well-known for his pioneering research on the economics of the internet and digital information. He built the incentive-centered design research group at Michigan, which focuses on the intersection of motivated human behavior and information system performance. He is a consultant to major technology corporations, the National Science Foundation, and other government agencies, and serves on the editorial boards of several scholarly publications.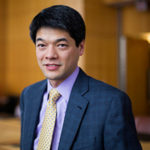 Kevin Fu is associate professor of electrical engineering and computer science at the U-M College of Engineering, where he teaches cryptography and directs research on medical device security and ultra-low-power computing. His research has been recognized by a Sloan Research Fellowship, Fed100 Award, National Science Foundation CAREER Award, World Economic Forum Young Scientist Award, and best paper awards from various academic silos of computing. Professor Fu was named MIT Technology Review TR35 Innovator of the Year for work on RFID security and medical device security.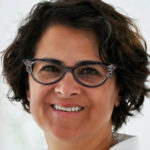 Martha Jones is an Arthur F. Thurnau Professor at U-M, where she is a faculty member in the departments of History and Afroamerican and African Studies at the College of Literature, Science, and the Arts, as well as at the Law School, where she is also co-director of the Program in Race, Law & History. Her work examines race, rights, and citizenship in 19th-century America. Her first book, the acclaimed All Bound Up Together: The Woman Question in African American Public Culture, explores black American debates about the rights of women. Her current work—Birthright Citizens: A History of Race and Rights in Antebellum America—is a study of race and citizenship in the antebellum United States.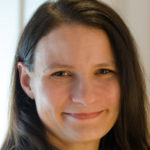 Erin Krupka has been an assistant professor at the School of Information since 2009. Previously, she worked as a research associate in Bonn, Germany, for the Institute for the Study of Labor (IZA), where she is still an affiliate. She was awarded UMSI's Outstanding Teacher Award for 2010–11. She is an experimental behavioral economist who explores the ways in which social and environmental factors influence behavior, using both laboratory and field experiments. Her research on social norms suggests why individuals might engage in behaviors that appear inconsistent with self-interest. Professor Krupka's work has appeared in journals such as Management Science and Journal of the European Economic Association.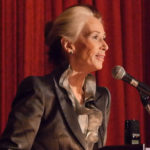 Catharine A. MacKinnon is the Elizabeth A. Long Professor of Law at the U-M Law School and the James Barr Ames Visiting Professor of Law at Harvard Law School. She pioneered the legal claim for sexual harassment. Representing Bosnian women survivors of Serbian genocidal sexual atrocities, she won with co-counsel a damage award of $745 million in August 2000 in Kadic v. Karadzic under the Alien Tort Act, the first recognition of rape as an act of genocide; she also served as the first Special Gender Adviser to the Prosecutor of the International Criminal Court (The Hague) from 2008 to 2012.