President and Chief Executive Officer, The Skillman Foundation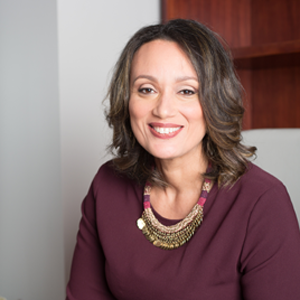 Civic leader and social justice advocate Tonya Allen is committed to making Detroit a healthier and more just and equitable place, especially for children. A Detroit native, Ms. Allen earned a B.A. degree (1994) in sociology and African and African American studies and M.S.W. and M.P.H. degrees (both in 1996) from the University of Michigan. Formerly a program officer for the Charles Stewart Mott Foundation and the Thompson Foundation, she joined The Skillman Foundation in 2004, and has served as its president and chief executive officer since 2014. Ms. Allen founded and was executive director of the Detroit Parent Network and led the Annie E. Casey Foundation's Rebuilding Communities Initiative. She has helped develop education improvement strategies, including Excellent Schools Detroit, Michigan Future Schools, the Coalition for the Future of Detroit Schoolchildren, and Skillman's Good Neighborhoods Initiative. Ms. Allen chairs the Campaign for Black Male Achievement and co-chairs the Education Cities Executives Alliance. She is a member of the Oakland University Board of Trustees and serves on the Council on Foundations, Council of Michigan Foundations, Detroit Children's Fund, and the Detroit Promise Zone Authority, among others. Ms. Allen, one of the first Detroiters to win a Marshall Memorial Fellowship, also received the Brick Award from Rolling Stone, honoring activists under the age of 30. Crain's Detroit Business included her among its 40 under 40 honorees in 2007 and on its 100 Most Influential Women list in 2016. The Detroit News named her a Michiganian of the Year in 2015.
For her dedicated leadership in developing large-scale initiatives to improve the well-being of Detroit children and Detroit neighborhoods, the University of Michigan presents to Tonya Allen its Bicentennial Alumni Award.