Psychotherapist, Author, Extreme Sport Athlete, Disability Advocate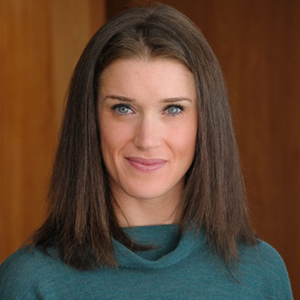 Rebecca Alexander, a practicing psychotherapist in New York City, also is an award-winning author, disability rights advocate, fitness industry leader, and extreme sport athlete. Born with a rare genetic disorder called Usher syndrome type III, Ms. Alexander is slowly losing her sight and hearing. The San Francisco native also sustained major injuries in a fall from a second-story window at age 18. Overcoming these challenges, she earned a B.A. degree (2001) with distinction in American culture from the University of Michigan, and two master's degrees, in public health and clinical social work, from Columbia University. Her memoir, Not Fade Away, A Memoir of Senses Lost and Found (2015), won the Indie Book Award and the National Multiple Sclerosis Society Books for a Better Life Award. Ms. Alexander has participated in the 600-mile AIDS/LifeCycle ride from San Francisco to Los Angeles and in Civilian Military Combine extreme obstacle course races, summited Mount Kilimanjaro, and swam from Alcatraz Island to shore in San Francisco Bay. Her achievements have been featured on ESPN, MSNBC, NBC, and the "Dr. Oz Show," as well as in The New York Times and other publications. Ms. Alexander, who also serves on the Disability Rights Advocates (DRA) East Coast Advisory Board, was recognized for her work on behalf of people with disabilities at the DRA's inaugural New York Gala in October. She has received, among other kudos, the American Foundation for the Blind Helen Keller Achievement Award, the Foundation Fighting Blindness Hope and Spirit Award, and the No Limits for Deaf Children and Families Spirit of Leadership Award.
For her inspiring courage and grit, the University of Michigan proudly presents to Rebecca Alexander its Bicentennial Alumni Award.