Chief Catalyst, Center for Strategic Diversity Leadership & Social Innovation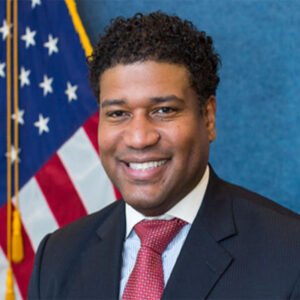 Damon A. Williams is a visionary and inspirational leader and a nationally recognized expert in strategic diversity leadership, youth development, corporate responsibility, and organizational change. For four years, he led a $250 million social impact portfolio for the Boys & Girls Clubs of America (BGCA), the world's largest youth development organization, where he represented the interests of nearly four million youth and teens from diverse backgrounds as the BGCA's senior vice president for programs and chief education officer. Dr. Williams, who grew up in Dayton, Ohio, earned B.A. and M.Ed. degrees from Miami University and a Ph.D. (2002) in education from the University of Michigan Center for the Study of Higher and Postsecondary Education. In addition to serving as chief catalyst for the Center for Strategic Diversity Leadership & Social Innovation, Dr. Williams is a senior scholar and innovation fellow at the Wisconsin Equity and Inclusion Laboratory at the University of Wisconsin, Madison, where he previously served as associate vice chancellor and inaugural chief diversity, equity, and educational achievement officer. One of the original architects of the "inclusive excellence" concept in American higher education, Dr. Williams authored Strategic Diversity: Activating Change and Transformation in Higher Education (2013) and co-authored The Chief Diversity Officer: Strategy, Structure, and Change Management (2013). A global thought leader, he has worked with more than 1,000 colleges and universities, Fortune 100 companies, foundations, and government agencies as a keynote speaker, strategist, educator, and social impact leader. Dr. Williams delivered the keynote address at U-M's Rackham Graduate Exercises in spring 2017.
For his commitment to youth and to building diverse, robust organizations, the University of Michigan presents to Damon Williams its Bicentennial Alumni Award.