Author and Newbery Award Winner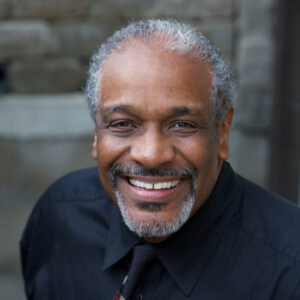 Christopher Paul Curtis, critically acclaimed author of the 2000 Newbery Medal winner Bud, Not Buddy (1999) and seven other books, is one of our nation's most admired children's authors. Mr. Curtis grew up in Flint, Michigan. After graduating from high school in 1971, he worked at Flint's Fisher Body, putting doors on Buick's biggest models, the Electra 225 and the LeSabre. He attended the University of Michigan-Flint but dropped out to work full time. In 1993, he took a year off to write his first book, The Watsons Go to Birmingham—1963 (1996), a Newbery Honor Book and Coretta Scott King Honor Book. An early draft won a Jules Hopwood Prize in 1994. Mr. Curtis also won an Avery Hopwood Prize for essays and earned a B.G.S. degree (2000) from UM-Flint. The City of Flint features prominently in many of his books. In addition to being translated into 12 languages and selling more than seven million copies, Mr. Curtis' works have been performed as an off-Broadway musical with a score written by Motown legend Lamont Dozier and as a film directed by Tony Award-winning director Kenny Leon. An adaptation of Bud, Not Buddy, a commission with music composed by jazz master Terrence Blanchard, was presented at the John F. Kennedy Center for the Performing Arts in Washington in January. A popular lecturer, Mr. Curtis encourages his young, enthusiastic fans to read widely and write their own stories. Mr. Curtis lives in Windsor, Ontario, with his wife Habon and their children Ayaan, Ebyaan, and Libaan.
For his engaging, original stories and fresh voice, the University of Michigan presents to Christopher Paul Curtis its Bicentennial Alumni Award.