Academy Award-winning Songwriter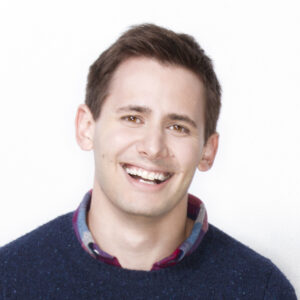 When the songwriting team of Benj Pasek and Justin Paul, known professionally as Pasek and Paul, accepted the Academy Award for Best Original Song for the La La Land hit "City of Stars," Mr. Pasek dedicated it to all the kids who sing in the rain and to all the moms who let them. Mr. Pasek, who grew up in Ardmore, Pennsylvania, and toured with the Philadelphia Boys Choir & Chorale, was one of those kids. Mr. Pasek, who now lives in New York City, earned a B.F.A. degree (2006) with honors in musical theater from the University of Michigan. As undergraduates, Mr. Pasek and Mr. Paul created Edges, a series of 13 songs about the experiences and challenges of finding one's life path, which premiered in Ann Arbor in 2005. Theater majors around the world have performed this popular musical. Pasek and Paul's next success, Dogfight (2012), won the Lucille Lortel Award for Best New Musical. Their other stage works include A Christmas Story, The Musical (2012), which was nominated for a Tony Award, James and the Giant Peach (2013), and the music and lyrics for Broadway's Dear Evan Hansen (2016), which won Drama Desk, Obie, and Outer Critics Circle awards. Pasek and Paul also wrote "Get Back Up Again" for the animated film Trolls (2016). The team is currently working on the movie musicals The Greatest Showman and Snow White. Mr. Pasek is a member of the Dramatists Guild of America, Inc.
For his artistic contributions as a member of Pasek and Paul and the team's thrilling, emotive musical compositions, the University of Michigan presents to Benj Pasek its Bicentennial Alumni Award.