President, Skoll Global Threats Funds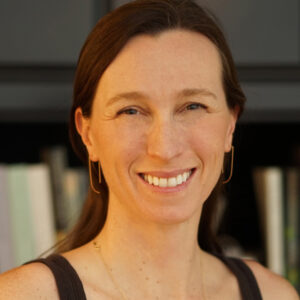 Annie Maxwell, president of the Skoll Global Threats Fund (SGTF) since 2014, helps shape and power innovative solutions to address the critical global threats of our time—climate change, nuclear proliferation, pandemics, and water security. The California resident graduated Phi Beta Kappa with a B.A. degree magna cum laude (2000) in English and political science and a M.P.P. (2002) from the University of Michigan, where she was captain of the volleyball team and a four-time letter winner. After interning with the Bill & Melinda Gates Foundation, Ms. Maxwell worked with the humanitarian aid organization Direct Relief from 2002 to 2009, ultimately serving as its chief operating officer. While at Direct Relief, she was assigned from 2005 to 2006 to the United Nations Office of the Special Envoy for Tsunami Recovery. Ms. Maxwell helped implement the American Recovery and Reinvestment Act of 2009 as a White House Fellow in the office of Vice President Joe Biden before being appointed SGTF's chief operating officer in 2010. Ms. Maxwell has chaired the Gerald R. Ford School of Public Policy Alumni Board and, in 2016, became the first Ford School graduate to deliver the Josh Rosenthal Fund Lecture. Ms. Maxwell serves on the board of Muso, a nonprofit dedicated to eliminating preventable deaths in the world's most impoverished communities, and is a member of the German Marshall Fund of the United States Board of Trustees, a public policy think tank and grant-making institution that works to strengthen the transatlantic partnership.
For her public service and leadership in safeguarding the world's future, the University of Michigan presents to Annie Maxwell its Bicentennial Alumni Award.