President Schlissel has appointed distinguished faculty leaders to lead the planning and development of the Presidential Bicentennial Colloquia series, as well as surrounding activities and discussions. These faculty members are tasked with commemorating and celebrating the University's distinguished 200-year history while also deeply and meaningfully exploring various topics related to the future of the University.
Susan E. Alcock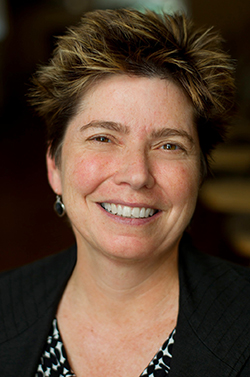 Sue Alcock (PhD 1989, University of Cambridge) serves as Special Counsel for Institutional Outreach and Engagement and Professor of Classical Archaeology and Classics. A MacArthur Fellowship winner (2001), Alcock works with the president on initiatives and projects that engage, in various ways and with various partners, with the public missions of the University of Michigan.
From 2006 to 2015, Alcock served as the inaugural director of the Joukowsky Institute for Archaeology and the Ancient World at Brown University. Prior to that, from 1992 to 2005, she was a member of the Department of Classical Studies at the University of Michigan, where she became the John H. D'Arms Collegiate Professor of Classical Archaeology and Classics. While at Michigan, she was awarded both an Arthur F. Thurnau Professorship and the Henry Russel Award.
Alcock's research and teaching focuses on themes of landscape, imperialism and memory in the ancient Mediterranean; she has conducted fieldwork in Greece, Armenia and Jordan (at Petra). Alcock is a Corresponding Fellow of the British Academy and of the German Archaeological Institute.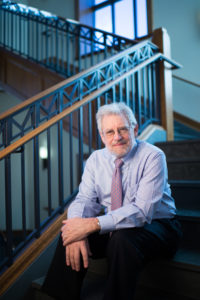 Paul N. Courant
Paul Courant is the Harold T. Shapiro Collegiate Professor of Public Policy, Arthur F. Thurnau Professor, professor of economics and professor of information at the University of Michigan. During his career at U-M, Courant has served as provost and executive vice president for academic affairs, as university librarian and dean of libraries, as associate provost for academic and budgetary affairs, as chair of the Department of Economics, and as director of the Institute of Public Policy Studies (predecessor of the Gerald R. Ford School of Public Policy). He also served as a senior staff economist at the Council of Economic Advisers from 1979 to 1980.
Courant has authored half a dozen books and over 70 papers covering a broad range of topics in economics and public policy, including tax policy, state and local economic development, gender differences in pay, racial discrimination in housing markets, radon and public health, relationships between economic growth and environmental policy and university budgeting systems. More recently, his academic work has considered the economics of universities and of libraries and archives, and the effects of new information technologies and other disruptions on scholarship, scholarly publication and academic libraries, with an eye to developing intellectual property policies that will work well in the digital age.  Courant was a founding board member of both the HathiTrust Digital Library and the Digital Public Library of America, and serves on several other nonprofit boards, including the Council for Library and Information Resources, ARTstor and the DuraSpace Foundation. He is also a member of the Advisory Board of the Authors Alliance.
Courant holds a BA in history from Swarthmore College (1968), an MA in economics from Princeton University (1973), and a PhD in economics from Princeton University (1974).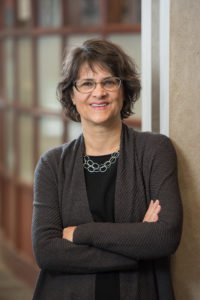 Martha S. Jones
Martha S. Jones is Arthur F. Thurnau Professor at the University of Michigan, where she is a member of the faculties in history and Afroamerican and African studies, and serves as a professor of law at the Michigan Law School. She is a co-director of the Law School's Program in Race, Law & History, and a senior fellow with the Michigan Society of Fellows. Jones is a specialist in 19th-century U.S. history with a focus on African Americans, slavery, race and law. She is author of the 2007 book All Bound Up Together: The Woman Question in African American Public Culture, and an editor of the just-released Toward an Intellectual History of Black Women, both from the University of North Carolina press. Jones' work has been recognized with fellowships from the American Council of Learned Societies, the National Humanities Center, the National Constitutional Center, University of Pennsylvania Law School and the Gilder Lehrman Institute.
Jones is also a distinguished public historian, and has developed and curated exhibitions such as "Reframing the Color Line" and "Proclaiming Emancipation," both in collaboration with the William L. Clements Library. Her work in the digital humanities includes The Arabella Chapman Project, a web-based exploration of early African American family photo albums.  Her commentary has appeared regularly on CNN, Huffington Post, and the Conservation. Her creative nonfiction has appeared in the Michigan Quarterly Review.
Prior to joining the University of Michigan faculty, Jones was a public interest attorney in New York City, where she worked with organizations including the HIV Law Project, MFY Legal Services and the New York Civil Liberties Union. Her work as a lawyer was recognized in 1995, at Columbia University, with a Charles H. Revson Fellowship on the Future of the City of New York.
Jones is currently completing Birthright Citizens: A History of Race and Rights in Antebellum America, a history of race and citizenship in the pre-Civil War era. Cambridge University Press will publish the book in 2017.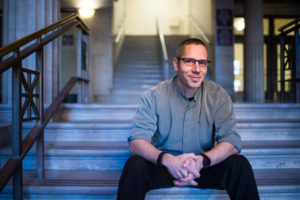 Mika LaVaque-Manty
Mika LaVaque-Manty is Arthur F. Thurnau Professor and an associate professor of political science and philosophy. He has been a faculty member at the University of Michigan since 2001, following teaching at the University of Washington. After earning his BA in philosophy from the University of Southern California, LaVaque-Manty went on to receive a PhD, also inphilosophy, from Michigan. He is a political theorist whose work focuses on controversies around political action and the equality of opportunity. He has written on environmental politics, eating disorders, and education. His 2009 book, The Playing Fields of Eton: Equality and Excellence in Modern Meritocracy, won the University of Michigan Press Book Award. 
LaVaque-Manty's teaching has been recognized with the LSA Class of 1923 Teaching Award, the University Undergraduate Teaching Award, the Provost's Teaching Innovation Prize, the American Political Science Association Teaching Innovation Award and the Thurnau Professorship. He was a founding member of the Provost's Learning Analytics Task Force. This academic year, he is one of Michigan's six inaugural Digital Education and Innovation Fellows.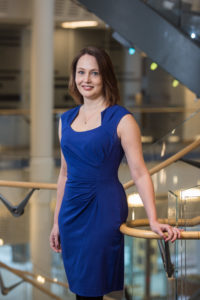 Joanna Millunchick
Joanna Millunchick is a professor of Materials Science and Engineering, and is affiliated with the Applied Physics Program at the University of Michigan. She received her BS in Physics from DePaul University in Chicago in 1990, and her PhD in Materials Science and Engineering from Northwestern University in 1995.  Prior to arriving at the University of Michigan in 1997, she held a postdoctoral position at Sandia National Laboratories in Albuquerque NM.  Millunchick's general research interests involves manipulating matter on the nanoscale in order to enable the design of new electronic materials for optoelectronic applications.  Currently, she is working on developing nanoscale materials for solid-state lighting and energy harvesting applications. For the past several years, Millunchick has also conducted pedagogical research examining the efficacy of internet-based resources in student learning, and the impact of participation in Science and Technology-related student organizations on persistence. She is a senior fellow at the Society of Fellows at U-M and the Faculty Director of M-STEM Academies in Engineering; a program that supports underrepresented students in STEM (science, technology, engineering and mathematics) fields. Millunchick has received several awards, most recently the Provost's Teaching Innovation Prize (2012) and the Raymond J. and Monica E. Schultz Outreach & Diversity Award (2015), both from the University of Michigan.